Robin Amado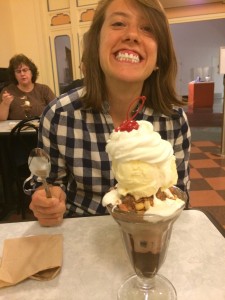 Robin is currently a high school librarian at James Madison Memorial High School in Madison, Wisconsin. She received her MLIS at the University of Wisconsin-Madison in August 2013. As a graduate student, she worked at MERIT Library, the education library on campus, where she developed technology and digital tools training sessions and materials for teachers in the local schools. She also worked at the American Indian Studies Program Library from 2011-2012. Before attending graduate school, she taught high school English for two years on the Navajo Nation in Arizona.
Robin has been involved with the Tribal Libraries, Archives, and Museums (TLAM) Project since Fall 2011.  In Spring 2014, she co-taught the graduate level service-learning TLAM course in the School of Library and Information Studies. She's thrilled to be co-teaching the "Library Tech: Digital Tools for Advocacy and Programming" workshop with Jenny McBurney.
---
David Briese
Project intern David Briese, an alumnus from MNHS's American Indian Museum Fellowship Program, joined the team In October 2014. David recently graduated from Minnesota State University, Mankato with BS degrees in American Indian Studies, Anthropology, and Ethnic Studies. During his studies he participated in the McNair Scholar Achievement Program, the anthropological honor society Lambda Alpha, and the American Indian Student Association.
---
Holly Cusack-McVeigh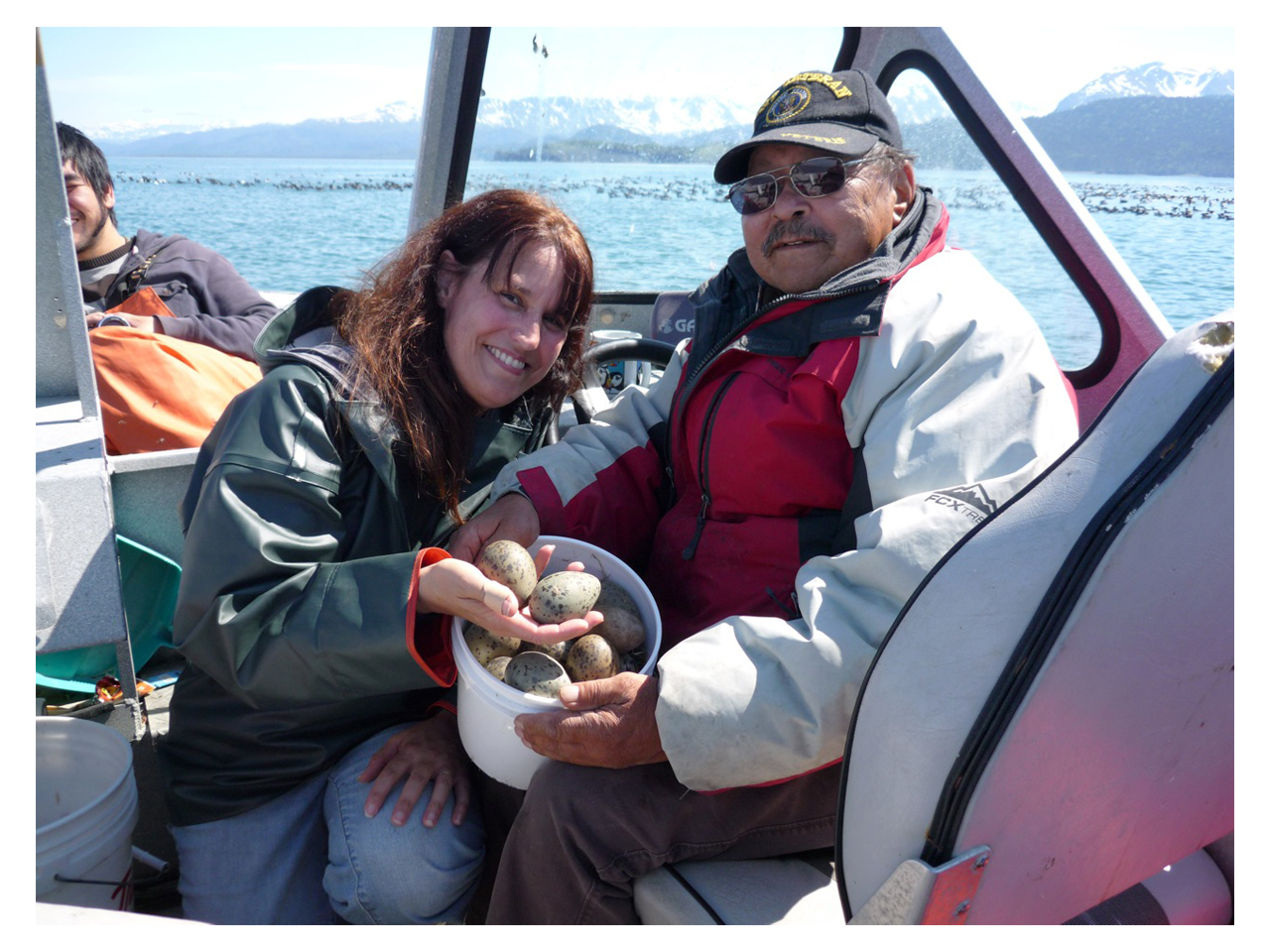 Holly Cusack-McVeigh is a cultural anthropologist and Assistant Professor of Anthropology and Museum Studies at Indiana University-Purdue University Indianapolis. She is a former museum curator and professor of anthropology at the University of Alaska Anchorage -Kenai Peninsula College. Her areas of specialization include Social, Medical and Cultural Anthropology, Folklore Studies and Oral History, Museum Studies, Native American and Arctic studies. Her most recent fieldwork involves sense of place on the Bering Sea Coast. Her research, recently published in a work entitled "Living with Stories," explores the importance of place among the Yup'ik Eskimo people of the Bering Sea Coast. Holly has spent many years working as a research consultant for Native tribal communities in the United States and Canada. She has served as a liaison between museums and Native groups under the Native American Graves Protection and Repatriation Act (NAGPRA). She continues to serve as a research consultant on community-based, collaborative projects working to protect ancestral lands for Alaska Native communities, tribal museums and tribal village councils.
---
Saul Sopoci Drake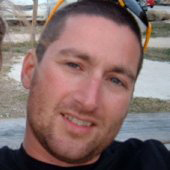 Through most of Saul's professional experience he has been focused on developing and promoting new and unique ways to tell stories through exhibitions and has had the privilege of carrying this out through esteemed organizations such as the Smithsonian Institution/Smithsonian Institution Traveling Exhibition Service (SITES), the Mitchell Museum of the American Indian, and the Ah-Tah-Thi-Ki Seminole Tribe Museum. However, this is only a part of what he has acquired professionally. Over the course of his experience he has become attuned to how we as exhibition developers need to reach out to people in innovative ways. Saul has his M.S. in Cultural Anthropology and a Graduate Certificate in Museum Studies from the University of Wisconsin Milwaukee and has been working in the museum world for 10 plus years.
---
Rebecca Dallinger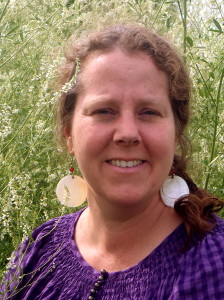 Rebecca Dallinger is a wild food enthusiast and often works with families teaching about foraging wild foods, and the beauty of plants.  She is a Botany Assistant and Extension Special Projects Coordinator at White Tribal and Community College (WETCC) in Mahnomen, MN.  At WETCC, she has been lead coordinator of the the Wild Food Summit, which will be in its 10th year in 2015. Becca has worked with White Earth community on the Nanaandawigitigaan garden since its beginning  and the Community/vegetable garden. She has an extensive background in photography and writing from her previous work at the Twin Cities based Circle newspaper directing the Native youth journalism project New Voices. New Voices was written by and for Native youth with a circulation of 6,000. She is an alumna of Ithaca College in Ithaca, NY with a Bachelors degree in Film and Photography.
---
Ben Gessner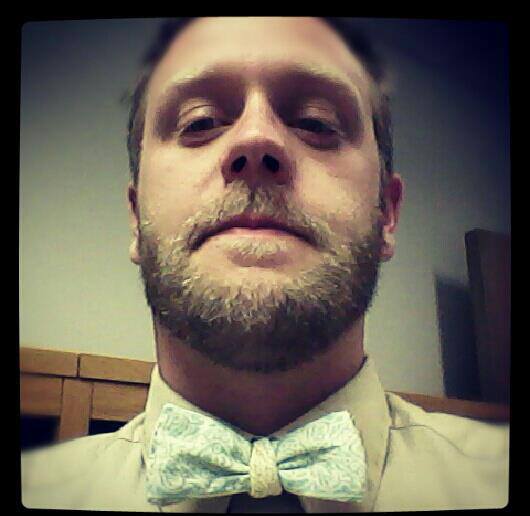 The Native American Artist-in-Residence program was designed to foster meaningful interactions with historic materials, providing communities with opportunities for cultural understanding, reflection, strengthening and growth. Ben Gessner, the American Indian and Fine Arts Collections Associate serves as program coordinator. His academic background is in art history and nonprofit management, and he has recently received a Master's Degree in Cultural Resource Management. For nearly a decade he has worked with museum collections and American Indian communities and while at MNHS, he has managed the digitization and online publication of Dakota material culture and coordinated numerous collections-based outreach activities in Dakota communities.
---
Mark Holman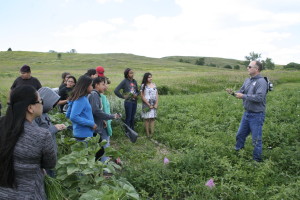 Mark Holman has been the library director at Sitting Bull College on the Standing Rock Reservation in North and South Dakota for the past 14 years. In addition, Mark teaches courses in history and geography as well as working with various campus student organizations. Currently, he is serving a year as president of the Tribal College and University Librarian's Association, an organization that works for the good of all tribal college libraries. The past few years, Mark, in conjunction with other college and community members, has moved forward with garden initiatives at Sitting Bull College, utilizing the power of the library and its place at the center of a community. As a lifelong gardener and agricultural enthusiast, he enjoys this combination of his three passions: libraries, gardening and traditional Native American food systems.
---
William Johnson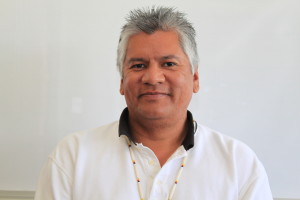 William Johnson is the Curator for the Ziibiwing Center of Anishinabe Culture & Lifeways in Mt. Pleasant, Michigan. He serves the Saginaw Chippewa Indian Tribe (SCIT) of Michigan as the Interim Tribal Historic Preservation Officer. William is the Michigan Anishinaabek Cultural Preservation & Repatriation Alliance (MACPRA) Chairman and has 17 years of experience dealing with NAGPRA issues including the coordination of ancestral reburials for the SCIT. He also serves on the University of Michigan's Advisory Committee on Culturally Unidentifiable Human Remains under NAGPRA and was appointed in 2011.
---
Shannon Martin

Shannon Martin has served as the Director of the Ziibiwing Center of Anishinabe Culture & Lifeways since December 2007. The Ziibiwing Center, the Midwest's Premier Award-Winning American Indian Museum, is owned and operated by the Saginaw Chippewa Indian Tribe of Michigan. Shannon leads a team that addresses cultural & historic preservation, repatriation & reburial of ancestral remains, artistic expression & promotion, Tribal collections & archival management, cultural resource conservation, Ojibwe language revitalization, exhibition development, protection of intellectual property, and stewardship of Tribal cemeteries, burial grounds & sacred sites.
Shannon began her tenure with the Ziibiwing Center project in November 2001 as the Community Education Research Specialist and Cultural Resource Development Manager. She was integral to the design of the 9,000 sq. ft. permanent exhibition about the Anishinabe people entitled, Diba Jimooyung (Telling Our Story). She also assisted in the development of the educational, marketing, and visitor programming plans for the ten-million dollar 34,349 sq. ft. cultural center and museum. Opening to the public on May 21, 2004, the facility located near Mt. Pleasant, Michigan also contains a research center, Ojibwe language immersion room, changing exhibition gallery, Tribal collections & archives storage space, gift shop, and meeting rooms.
---
Nicole MartinRogers

Dr. Nicole MartinRoger, Senior Research Manager (Anishinable, White Earth Nation), has been with Wilder Research since 2001. She provides research and evaluation services to a wide range of programs and organizations, specializing in culturally-based methods as well as study with and for diverse populations. Nicole oversees the collection and analysis of both qualitative and quantitative data, presents research findings to a variety of stakeholder groups, and assists stakeholders in using evaluation results to guide action. Nicole has a bachelor's degree in psychology and sociology from the University of Minnesota, a master's degree in public policy (M.P.P.) from the Hubert H. Humphrey Institute of Public Policy at the University of Minnesota, and a doctorate (Ph.D.) in sociology from the University of Minnesota. She is grateful for the informal learning opportunities she has received working at Wilder and while interacting with various individuals, communities, and organizations in her professional and volunteer roles. Nicole volunteers on the Saint Paul Public Schools Indian Education Title VII Parent Committee and is active in the Saint Paul American Indian community. She is a descendant of the White Earth Band of Ojibwe.
---
Jenny McBurney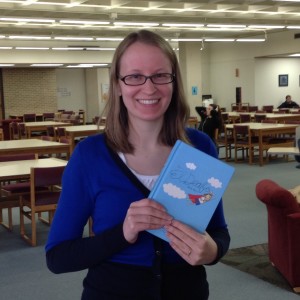 Jenny McBurney is the Resident Librarian at MERIT (Media, Education Resources, and Information Technology), which serves the School of Education at UW-Madison. She received her library degree in 2014 from UW-Madison's School of Library and Information Studies, where she was involved in the TLAM Project as a student. Jenny has attended previous Convening Culture Keepers and Convening Great Lakes Culture Keepers events as a SLIS student, and is excited to return to co-teach with Robin Amado.
---
Jennifer O'Neal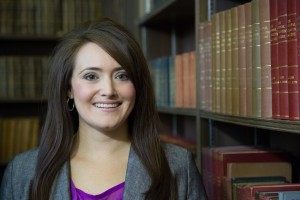 Jennifer R. O'Neal is the University Historian and Archivist at the University of Oregon Libraries Special Collections and University Archives and adjunct instructor in the Robert D. Clark Honors College. Previously, she served as the Head Archivist for the Smithsonian Institution's National Museum of the American Indian Archive Center. She has held prior positions at the U.S. Department of State, Princeton University, University of Arizona, and Utah State University. She currently serves on various groups in the Society of American Archivists, including the Native American Archives Roundtable (Past Chair) and the Cultural Heritage Working Group (Co-Chair), as well as serving on the Advisory Board for the Association of Tribal Archives, Libraries, and Museums. She holds a Masters in Library Science from the University of Arizona, as part of the Knowledge River program, a Masters in History from Utah State University, and is currently completing a PhD in History from Georgetown University. Her research is dedicated to the intersections between social, cultural, and historical contexts in which archives exist for marginalized or underrepresented communities and developing frameworks and guidelines for post-custodial stewardship of collections. In 2006 she participated in drafting the best practices for the respectful care and use of Native American archival materials, which produced the Protocols for Native American Archival Materials. She has specifically focused on international indigenous activism and social justice regarding cultural heritage, traditional knowledge, intellectual property rights, and indigenous use of new media and technology. Most recently she published the article "'The Right To Know': Decolonizing Native American Archives," in the Journal of Western Archives. She is the recent recipient of the Society of American Archivists Diversity Award. She actively serves as an instructor for the Sustainable Heritage Network and the Convening Culture Keepers' workshops. She is member of The Confederated Tribes of Grand Ronde in Oregon.
---
Dr. Brian Waaback McInnes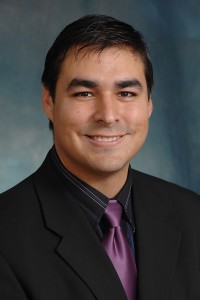 Dr. Brian Waabak McInnes is a professional educator and administrator dedicated to diversity education, environmental awareness, youth engagement, and American Indian traditions and leadership.  Among many projects, Brian leads the Minnesota Indigenous Youth Freedom Project and the Indigenous Youth Voices web campaign. Brian is an assistant professor in the University of Minnesota Duluth's Department of Education where he teaches in doctoral, elementary, secondary, special education and master's programs.  An enrolled member of the Wasauksing First Nation, Brian has a deep interest in the preservation of Indigenous cultures and languages. He has worked in cultural and historic preservation in the United States and Canada, and is an accomplished speaker, presenter, and writer in both Ojibwe and English.
---
Jeanine Nault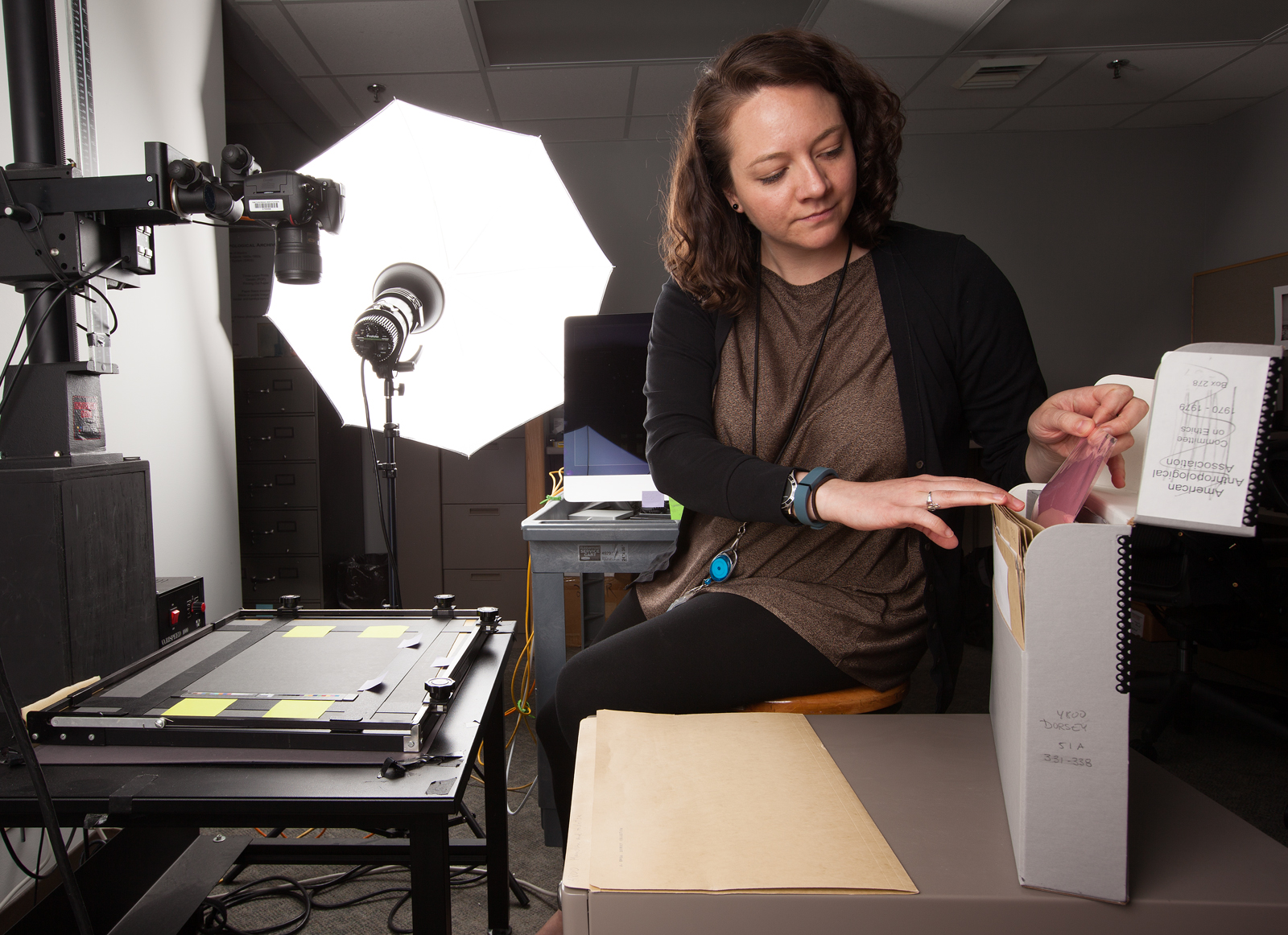 Jeanine Nault is a digital imaging specialist at the National Anthropological Archives (NAA) of the National Museum of Natural History, Smithsonian Institution. Current digitization projects she manages include a $1 million grant from the Arcadia Fund to digitize endangered language material, which encompass an unparalleled collection of primary sources for investigating endangered cultures and languages, indigenous environmental knowledge and the connections between these subjects. Additionally, the NAA will host the 2015 Breath of Life Archival Institute, one of the Smithsonian's Recovering Voices program's most prominent language revitalization initiatives. The institute involves learning from archival sources, with the NAA's collection of over 5,000 language manuscripts documenting hundreds of Native American languages being utilized, of which the NAA Digital Imaging Lab will digitize over 1,000 for participants' use. She won a National Museum of Natural History 2013 Collections Achievement Award for her work on the digitization and broadened online access of the John P. Harrington collection. Jeanine holds undergraduate degrees in Anthropology and English Literature from the University of Michigan, and a graduate degree in Museum Studies from the George Washington University, focusing on Collections Management and Anthropology.
---
Elisa Redman

Ms. Redman, Director of Preservation Studies,  joined the Midwest Conservation Center (MACC) in 2004 and has advanced training and experience in the general preservation of collections and is an experienced General Assessment Surveyor and CAP Assessor. She holds a Master of Arts in Managing Archaeological Sites from University College London's Institute of Archaeology in London, England with an internship at the Museum of London and a Bachelor of Arts magna cum laude in History from the University of Minnesota. She has advanced training in Disaster Response from the National Conservation Training Center in Shepherdstown, West Virginia, as well as training in the Detection and Safe Handling of Pesticides in Museum Collections. She is an Associate Member of The American Institute for Conservation of Historic & Artistic Works and member of the Regional Alliance for Preservation.
---
Claudia Seymour West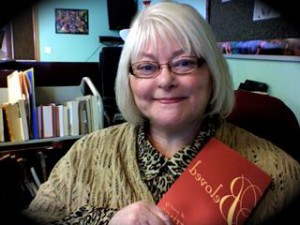 Claudia Seymour West is the librarian at the White Earth Tribal and Community College in Mahnomen, Minnesota. She has a Bachelor's Degree in English Education from Minnesota State University Moorhead. She taught English to high school students for 23 years. She is a mother and grandmother.
Prior to working at WETCC, Claudia taught English in grades 7 through 12 and was a librarian in both North Dakota and Minnesota public schools. This is her tenth year at WETCC. Claudia worked for eight years at WETCC as the assistant librarian to Holly Ristau, the former library director who wrote the National Library of Medicine grant for the Nanaandawigitigaan, or Medicine Garden. Holly's concern for family and friends of reservation suicide victims, and for at-risk teenagers in reservation communities, inspired her to chair the project to create a garden.
The garden is dedicated to wellness and offers a natural respite for those who have suffered loss. The hope that Rebecca and Claudia carry forward is that the garden will offer a sense of relationship to all living things, and provide people with a project that promotes communication and a common purpose as alternatives to isolation and stress.
---
Sandy Tharp-Thee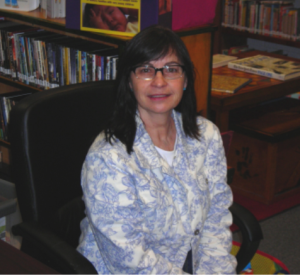 Sandy Tharp-Thee is Library Director of the Iowa Tribe of Oklahoma. The Iowa Tribe Library was awarded the 2012 ATALM Library Institutional Excellence Award, 2013 Oklahoma Library Association Ruth Brown Social Responsibilities Award, and Sandy was a 2013 White House Champion of Change for Libraries and Museums. She is known for creating simple programs and community outreach that any library can duplicate with the use of little or no funds, community support, awards and grants. The Library at one time had no budget and no programming; some of the programs now include an Adult GED program, an afterschool tutoring program, a moving library at the child development center, story time, and outreach to homebound elders.
---
Rita Walaszek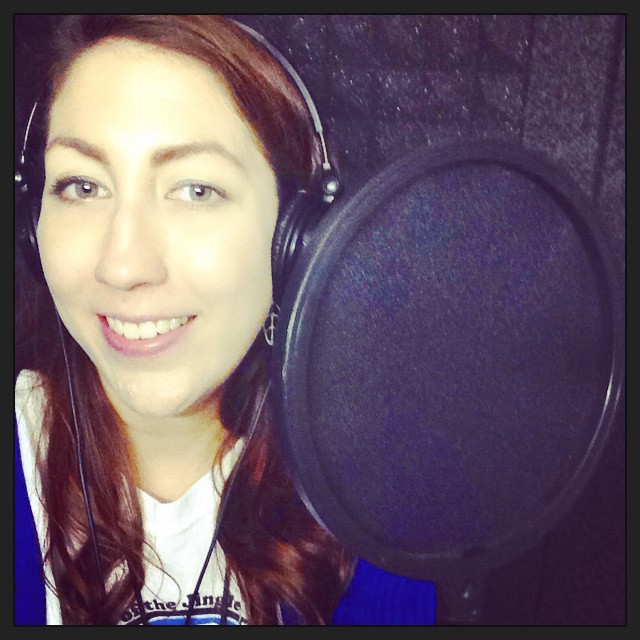 Program Assistant Rita Walaszek, White Earth Band of Chippewa (Ojibwe), joined the team in February 2014. Rita has a Masters Degree in Art History (the Native Arts of North America) from the University of St. Thomas, where her thesis focused on the recontextualization of American Indian material culture in museums. Prior to working on this project, she spent three years working as an American Indian Academic Advisor in Indian Education and volunteered at MNHS in collections assisting in Ojibwe digitization project.