Robin Amado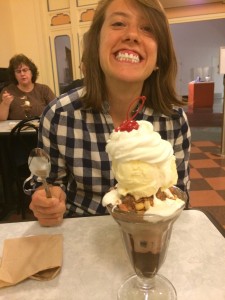 Robin is currently a high school librarian at James Madison Memorial High School in Madison, Wisconsin. She received her MLIS at the University of Wisconsin-Madison in August 2013. As a graduate student, she worked at MERIT Library, the education library on campus, where she developed technology and digital tools training sessions and materials for teachers in the local schools. She also worked at the American Indian Studies Program Library from 2011-2012. Before attending graduate school, she taught high school English for two years on the Navajo Nation in Arizona.
Robin has been involved with the Tribal Libraries, Archives, and Museums (TLAM) Project since Fall 2011. In Spring 2014, she co-taught the graduate level service-learning TLAM course in the School of Library and Information Studies. She's thrilled to be co-teaching the "Telling Your Story with Your Website" workshop with Jenny McBurney
Miranda Belarde-Lewis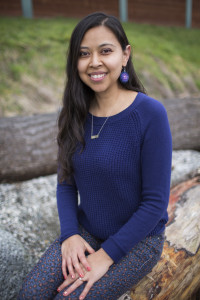 Miranda Belarde-Lewis (Zuni/Tlingit) is a mother, independent curator, educator, and artist. She holds an MA in Museum Studies and a PhD in Information Science. Miranda's dissertation research focused on the ways Pueblo communities document, protect and transmit knowledge through our material culture and art. She has work experience in Collections, Curatorial, Publications and Public Programming and has worked with tribal, state, and national museums in the U.S.. Current projects include coordinating the First International Salish Wool Weaving Symposium for the Suquamish Museum in Washington State, and curating "She Made That" an exhibit featuring Zuni women artists for the A:shiwi A:wan Museum and Heritage Center in Zuni Pueblo. She really needs someone to teach her the correct way to cook wild rice.
Lizzy Baus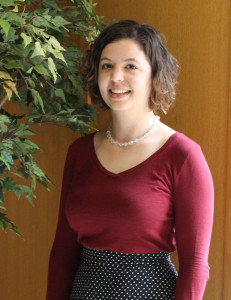 Lizzy Baus is the Cataloging & Metadata Training Coordinator for Minitex, located in Minneapolis, MN. Previously she was the Cataloging/Metadata Librarian at Cardinal Stritch University in Milwaukee, WI after earning an MLIS and a Master's degree in Language, Literature, and Translation from the University of Wisconsin-Milwaukee in 2012. Lizzy enjoys crossword puzzles and long bike rides with her husband.
Sheila Brommel

For nearly 4 years, Sheila Brommel has served as the Evaluation Manager at the Minnesota Historical Society and its network of 26 historic sites and museums. Her focus is to build evaluation capacity across departments, historic sites, projects, programs and exhibits, and support data informed decision-making. She has facilitated the development of over 200 logic models at MNHS.
Sheila earned her PhD with a certificate in Program Evaluation from the University of Minnesota, Twin Cities. She has over 30 years experience in social work administration, evaluation and teaching. She is currently co-chair of the American Association for State and Local History's affinity group, Visitor Voices. She is a member of the American Evaluation Association, the Visitor Studies Association and the Minnesota Evaluation Association.
Holly Cusack-McVeigh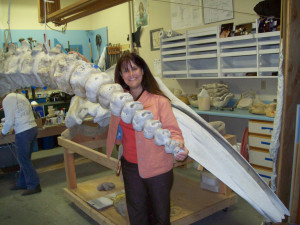 Holly Cusack-McVeigh is a cultural anthropologist and Assistant Professor of Anthropology and Museum Studies at Indiana University-Purdue University Indianapolis. She is a former museum curator and professor of anthropology at the University of Alaska Anchorage -Kenai Peninsula College. Her areas of specialization include Social, Medical and Cultural Anthropology, Folklore Studies and Oral History, Museum Studies, Native American and Arctic studies. Her most recent fieldwork involves sense of place on the Bering Sea Coast. Her research, recently published in a work entitled "Living with Stories," explores the importance of place among the Yup'ik Eskimo people of the Bering Sea Coast. Holly has spent many years working as a research consultant for Native tribal communities in the United States and Canada. She has served as a liaison between museums and Native groups under the Native American Graves Protection and Repatriation Act (NAGPRA). She continues to serve as a research consultant on community-based, collaborative projects working to protect ancestral lands for Alaska Native communities, tribal museums and tribal village councils.
Eric Doxtater
Eric has been a Museum Educator for the Oneida Nation Museum since December 2014. He has a Bachelor's Degree in Fine Arts. He has utilized his graphic arts background to create various exhibits. He is currently working on an interactive exhibit regarding the important role of hunting and fishing. Eric is also in the process of updating the text panels throughout the museum.
Jolie Graybill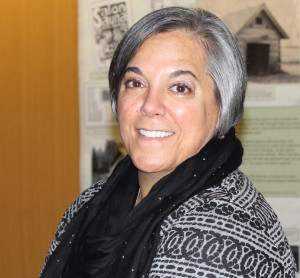 Jolie Graybill is Assistant Director for Digital Initiatives & Metadata Education for Minitex, located in Minneapolis, MN. Prior to joining Minitex, she worked at the UNL Libraries in two different positions: first as a Multicultural Services Librarian and Assistant Professor; and second as Image & Multimedia Collections Coordinator and Associate Professor. She also worked at Northern Arizona University's Cline Library as Academic Programs Librarian/Social and Behavioral Sciences Team Leader.
Graybill earned her MLIS from the University of Arizona, holds a master's in education in youth development leadership from the University of Minnesota, and a bachelor's of science in journalism from the University of Kansas. She is currently completing her PhD through Simmons College in managerial leadership in the information professions.
Rita Lara
Rita Lara is the Director of the Oneida Nation Museum of Wisconsin since 2003. Rita has a BA in Business Management and Communications and a Master's Degree in Management and Organizational Behavior. She was a co-chair of the Native American Museum Special Interest Group for the American Association of Museums for 8 years and the board President of the Association of Tribal Libraries, Archives and Museums (ATALM) for 3 years. She currently serves as a board member for the Midwest Art Conservation Center. She has served as a grant reviewer for the Institute of Museum and Library Services and assisted with conference planning with several museum associations. Rita is very grateful to learn from other museum professionals, her peers and her co-workers.
Nicole MartinRogers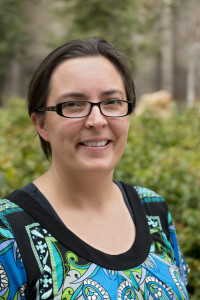 Dr. Nicole MartinRogers (Anishinabe, White Earth Nation), Senior Research Manager, has been with Wilder Research since 2001. She provides research and evaluation services to a wide range of programs and organizations, specializing in culturally-based methods as well as study with and for diverse populations. Nicole oversees the collection and analysis of both qualitative and quantitative data, presents research findings to a variety of stakeholder groups, and assists stakeholders in using evaluation results to guide action. Nicole has a bachelor's degree in psychology and sociology from the University of Minnesota, a master's degree in public policy (M.P.P.) from the Humphrey School, and a doctorate (Ph.D.) in sociology from the University of Minnesota. She is grateful for the informal learning opportunities she has received working at Wilder and while interacting with various individuals, communities, and organizations in her professional and volunteer roles. Nicole volunteers on the Saint Paul Public Schools Indian Education Title VII Parent Committee and is active in the Saint Paul American Indian community.
Patricia Marroquin Norby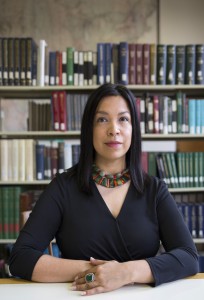 Patricia Marroquin Norby ( Purépecha and Nde) is Director of the D'Arcy McNickle Center for American Indian and Indigenous Studies at the Newberry Library. She is a member of the Board of Trustees of the Field Museum. She also serves on the Administrative Oversight Committee for the Chicago American Indian Community Collaborative, a seventeen-member organization that serves the needs of the Chicago American Indian community. Dr. Marroquin Norby's professional background includes exhibition and curatorial research for the Smithsonian Institution's National Museum of the American Indian's inaugural exhibits and a professorship in American Indian Studies at the University of Wisconsin. An award-winning scholar of American Indian art and visual culture, she earned her PhD in American Studies from the University of Minnesota – Twin Cities and her Master of Fine Arts degree from the University of Wisconsin-Madison. In her work, she utilizes her fine arts training to draw critical connections between art production, environmental politics, and the physical health of American Indian women artists.
Jenny McBurney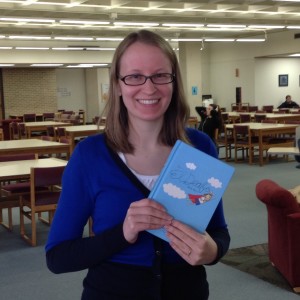 Jenny McBurney is the Resident Librarian at MERIT (Media, Education Resources, and Information Technology), which serves the School of Education at UW-Madison. She received her library degree in 2014 from UW-Madison's School of Library and Information Studies, where she was involved in the TLAM Project as a student. Jenny has attended previous Convening Culture Keepers and Convening Great Lakes Culture Keepers events as a SLIS student, and is excited to return to co-teach with Robin Amado.
Sally Stanton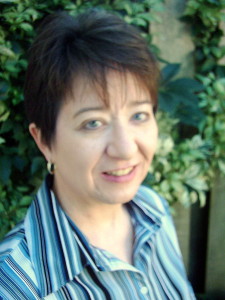 Dr. Sally Stanton was born and raised in Milwaukee, Wisconsin, and has also lived in Minnesota, New Jersey, and Illinois. Since 2005, she has taught grant writing and other technical writing courses at both the graduate and undergraduate level at several Milwaukee-area public and private colleges and universities, including UW-Milwaukee, Mount Mary College, and Carroll University. She developed the first-ever online grant writing courses at UW-Milwaukee and Mount Mary, and created a new course, Professional Writing for Nonprofits, for UW-Milwaukee's professional and technical writing program. She also teaches business writing.
In 2008, Dr. Stanton re-branded her freelance efforts as Write Now! Consulting, a communications consulting firm specializing in grant writing and research for community-based nonprofits, particularly in the arts. Her clients have included the African American Children's Theatre, Danceworks, Youngblood Theatre, The Boulevard Theatre, and RedLine Milwaukee. From 2012 to 2014 Dr. Stanton also served as executive director of RedLine, a social justice-focused, 22,000-square-foot gallery and artist residency space located in downtown Milwaukee.
Seonaid Valiant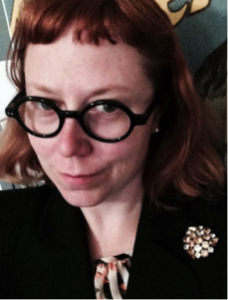 Seonaid Valiant, the Ayer Reference Librarian at the Newberry Library, is an area specialist for collections related to indigenous peoples in the Americas. She holds a PhD in History from the University of Chicago with special fields in Latin American and Art History. Her forthcoming book, Ornamental Nationalism: Archaeology and Antiquities in Mexico, 1876-1911, examines international debates over the meaning of Aztec symbols and the professionalization of archaeology in Mexico at the turn of the twentieth century.
Mike Wilson
Boozhoo! My name is Mike Wilson and I currently work for the Mille Lacs Band of Ojibwe as a lone arranger, performing duties ranging from processing to collection management. Before working as an archivist, I was an academic historian and whose research concentrated on the lasting impact of inter-tribal movements for tribal entities and people in North America. I  have a keen interest in archaeology and linguistics, but  spend most of my time dropping kids off here and there while drinking coffee and running the audio department of a media production company.