For learning to be meaningful, TLAM collaborates with community partners to provide hands-on projects that meet tribal priorities.
Current Projects
Red Cliff Tribal Library – Ginanda Gikendaamin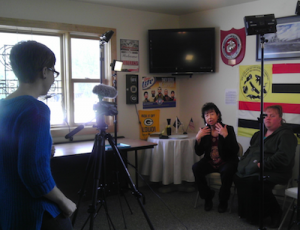 Since 2008, when the Red Cliff Public Library was forced to close, the Red Cliff Ojibwa have collaborated with students and staff from the University of Wisconsin – Madison's School of Library and Information Studies (SLIS) to reestablish library services to the tribal reservation and community in northern Wisconsin. The partnership has led to a resolution passed in 2011 to support a new capital campaign for a library and community center. Students are currently creating promotional videos and website content for the campaign.
Past Projects
Baraboo Ho-Chunk Wellness and Learning Center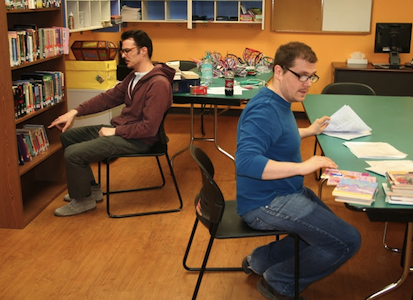 Since early 2011, TLAM students have been working with staff and teachers at the Baraboo Ho-Chunk Wellness and Learning Center in Baraboo, Wisconsin, to organize and catalog their collection of children's and young adult books. Future plans include developing a blueprint for a functional library space and collecting relevant material for Native youth.
Oneida Nation – Cultural Heritage Department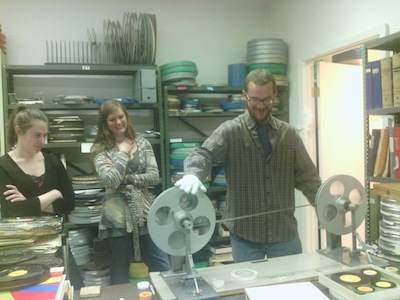 Since early 2013, TLAM students have been working in a partnership with the Oneida Cultural Heritage Department, along with resources and training provided by the Wisconsin Historical Society and the Wisconsin Center for Film and Theater Research, to identify, catalog, and describe the materials contained in the Oneida Film Collection. Future plans include finishing initial processing of the films, assessing archival housing, digitization, and applying for grants to fund the work.
A.J. Kingsbury Photographs – Langlade County Historical Society
In 2011, members of TLAM partnered with the Langlade County Historical Society to digitize  their collection of photographs taken by A.J. Kingsbury, a prominent Wisconsin photographer in the early 20th century. Many of Kingsbury's photographs depict Menominee and Ojibwa people from northeast Wisconsin, and TLAM students assisted in researching and cataloging those images.