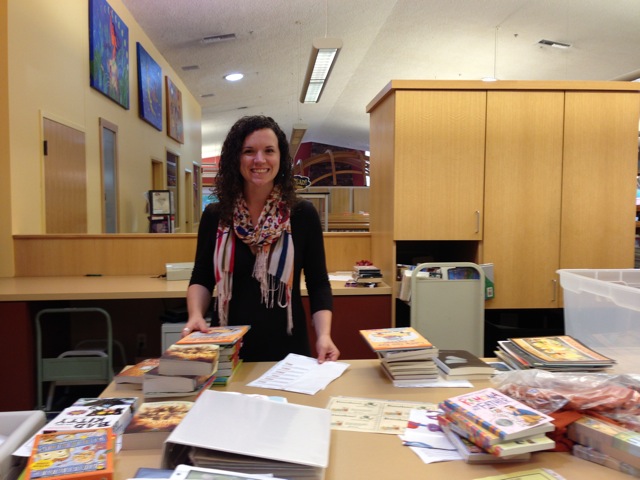 The first week here at LCO began with anticipation and ended with excitement. While we (my sitemate Robin and I) had an idea of what would be accomplished due to communicating with our site supervisor, Caryl, we were unsure as to what our day to day duties would be. Needless to say, the week has been wonderful. We've been planning for the summer reading program which will be executed this week and working on some other tasks along the way.
The summer reading program is for children grades K-5 and will take place Monday-Friday from 1:00 – 2:30 p.m. We have been planning storytimes, activities, crafts, and snacks which embody the "Dig into Reading" theme. We'll be focusing on all things underground and we've even got a visitor from the LCO Community Farm to come in one of the days to talk about vermiculture. I'm anticipating a fun week and am anxious to see how our plans are received.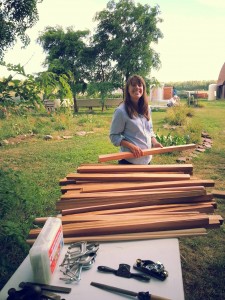 Besides the summer reading program, we've been doing some circulation, shelf reading, and variety of other tasks. One of the best parts of the week occurred after work when we were able to attend an LCO Extension event. We learned how to make wild rice knockers! Best of all though, we were able to spend time with members of the community and take home a beautiful set of hand-made knockers. The LCO Extension services are one amazing resource we would not have had access to had we not been living and completing a practicum here at LCO. Now for finding time to harvest some wild rice…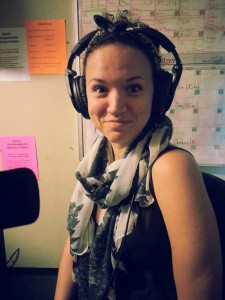 Another energizing part of our week happened at 10:30 a.m. on Saturday morning. Robin and I were able to be guests on WOJB 88.9 FM. It was the first time either of us had been on the radio and it turned out to be a great experience. We were interviewed by Sid on Morning Fire where we talked about the TLAM Project, the role of libraries, and upcoming library events. After we were interviewed it was time for three local girls to sing several songs and chat in Ojibwe which was equally as wonderful to listen in on. We even received some music education from Sid along the way through learning just out little we know about Native musicians, time to search out some Bill Miller, Robert Mirabel, and many, many others.
Thank you IMLS for providing the funds to support this amazing experience! I'm excited to assist in planning the next parts of the grant.
-Katelyn Martens
Anticipation and Excitement – Week 2